Versatile Mounting Options
On the ceiling, on a wall mount, on a rolling cart or a table
Resolutions To Fit Your Needs
XGA and WXGA Available
Interactive
Bring the classroom to life
with interactivity
(On 385U-EST models only)
3D Ready
Make the most out of your lesson with engaging 3D
Interactive Projectors Featuring Dual Pen Support
Mitsubishi's EST projectors are the first to support up to two interactive pens when using the latest WizTeach teaching software. Now teachers and students can simultaneously interact either on the screen or even away from the board.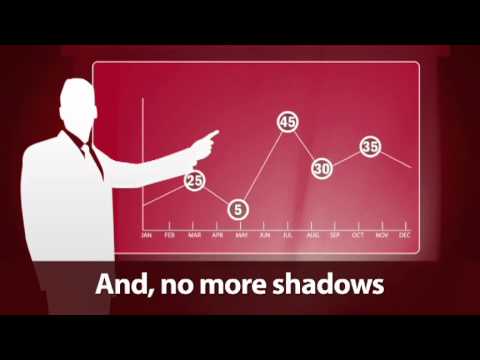 No Smoke.  No Mirrors.  No Shadows.
Mitsubishi's EST Series Projectors are the first Extreme Short Throw projectors to use a lens instead of mirrors to attain shorter throw distances. With our specially designed lens, the WXGA resolution EST projector can be placed only 25 inches of the screen and project an amazing 80″ image without distortion and no shadows. Setup is quick and easy because no calibration is required. 
Product Showcase: WD385U-EST & XD365U-EST
Mitsubishi's WD385U-EST and XD365U-EST projectors revolutionize visual communication and make learning more interesting and enjoyable. When used with integrated pens, these projectors turn any blank surface into a colorful, interactive and dynamic place to draw, write and annotate. Capture attention by using the pen as a mouse, paintbrush, and or simulated marker, and make teaching with technology fun.
Learn More About the WD385U-EST »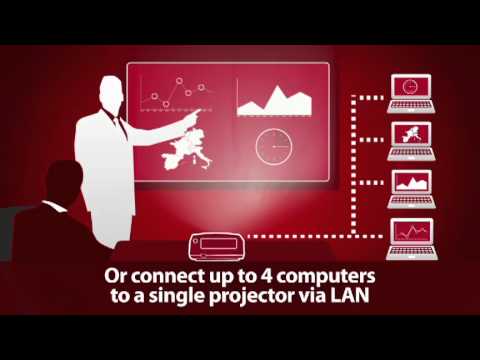 Remote Access and Management
The EST Series projectors can be controlled via a network connection through the built-in LAN so you can monitor the projector remotely, see whether it's on or off, check bulb usage, perform troubleshooting and even connect directly with third party control systems made by Crestron and AMX.
Versatile Connectivity Available
You can present with or without your PC by connecting through the network or inserting a USB flash drive directly into the projector. And HDMI, VGA and other standard connections means you can plug in and be ready to play quickly and easily, with the highest quality image.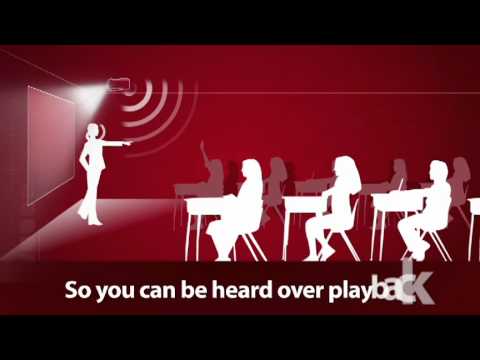 Advanced Audio System
A high-power 10-watt speaker with variable audio is built in, so using a third party microphone, teachers can offer commentary at the same time a video is playing .
Stand-By Audio
Even when the projector is in stand-by mode the speaker can be used , so you don't need to spend more for an external amplifier and speakers.